How to apply your rewards points to your current subscription
1. Log in to your U Beauty account
Click on "ACCOUNT" in the navigation bar at the top of the screen.

Enter the email address used to create your account, your password, and click on "LOGIN."

---
2. Go to the redeeming section in the Rewards page
Once logged in, you will be redirected to your account dashboard.
Click on "REDEEM YOUR POINTS" to access your Rewards page.

Scroll down to the Redeem section of the page.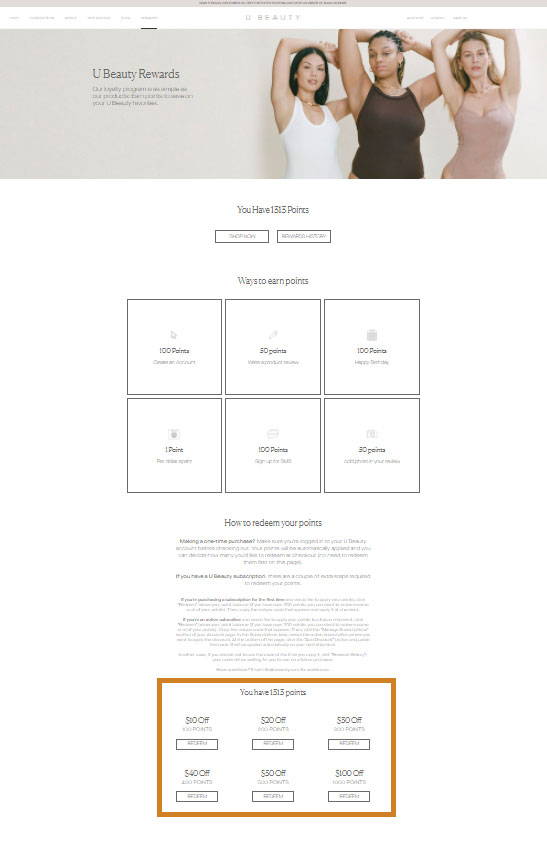 ---
3. Redeem the number of points of your choice
Depending on your points total, you can redeem up to $100 (= 1000 points) and use them towards your upcoming subscription order. Select the amount of points that you want to use and click "REDEEM" below it.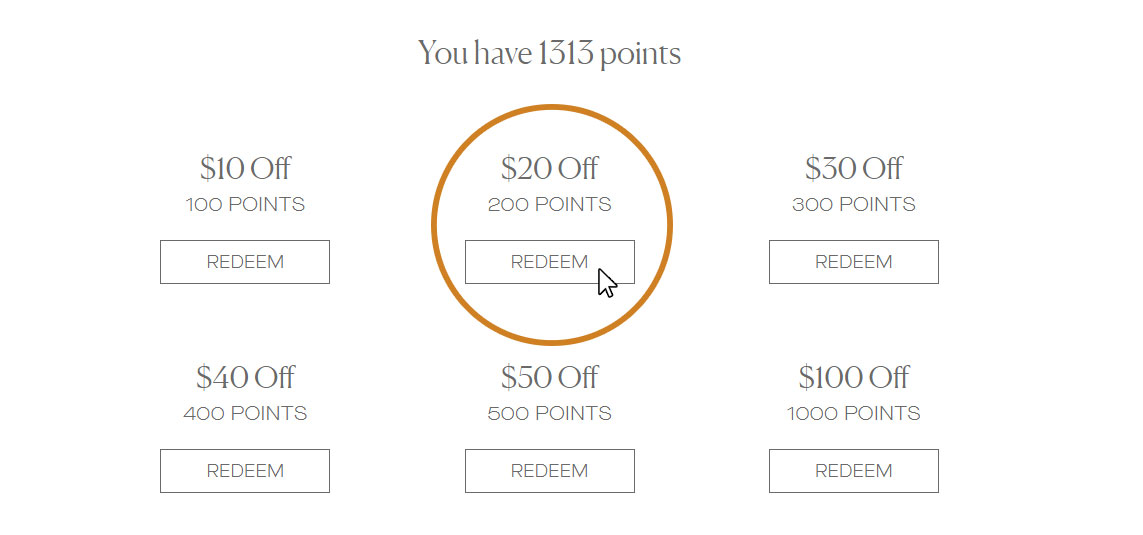 Confirm your choice.
When you redeem your points, they are converted into a redemption code that you can use only once, at checkout on a one-time purchase, a new subscription, or the next order of an existing subscription.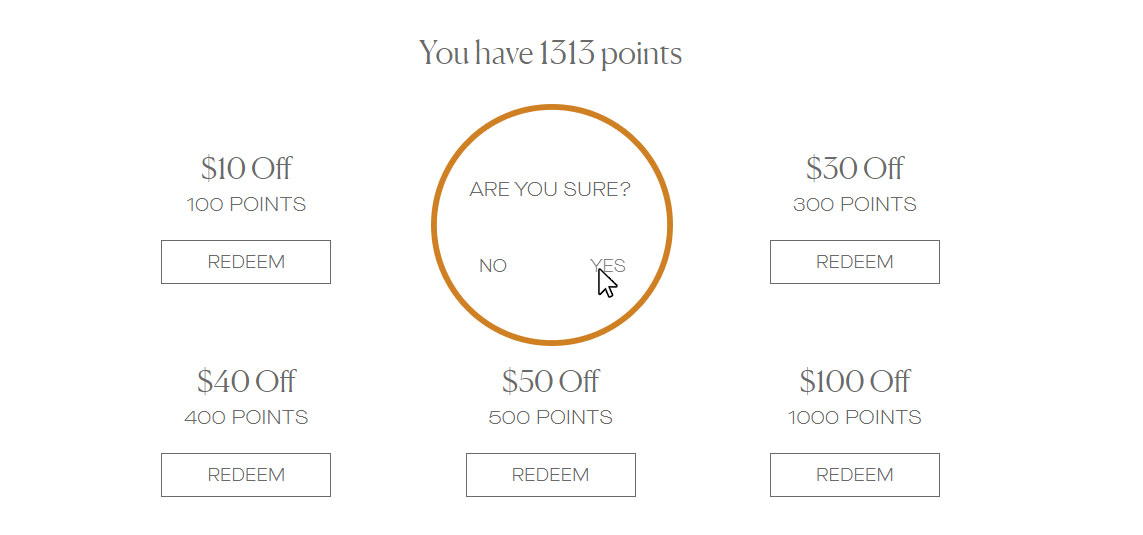 Note:
Once the redemption code is generated, the points will be deducted from your total. This operation is not reversible.
If you decide not to use this code right away, you can always retrieve it later from your "Rewards History", accessible from the "Rewards History" button at the top of the Rewards page.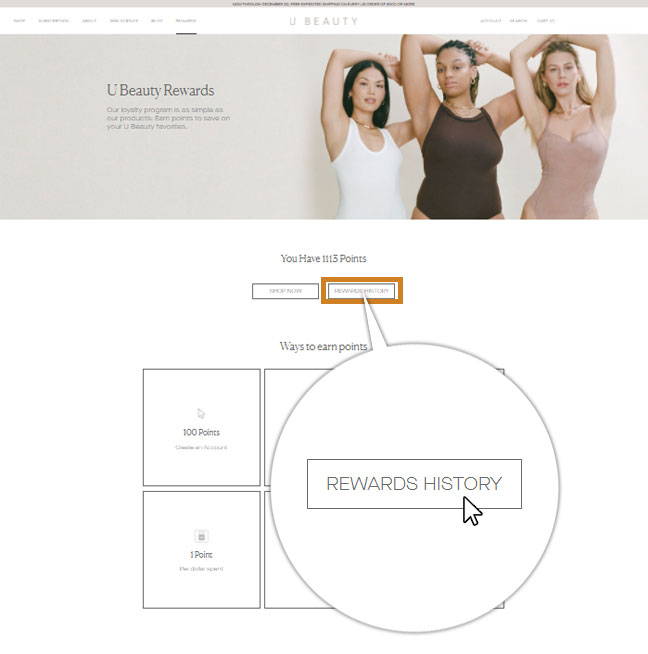 Back to our redemption in progress...
After you confirmed that you wanted to redeem your points, the redemption code appears in a black box. Click on the box to automatically copy the code.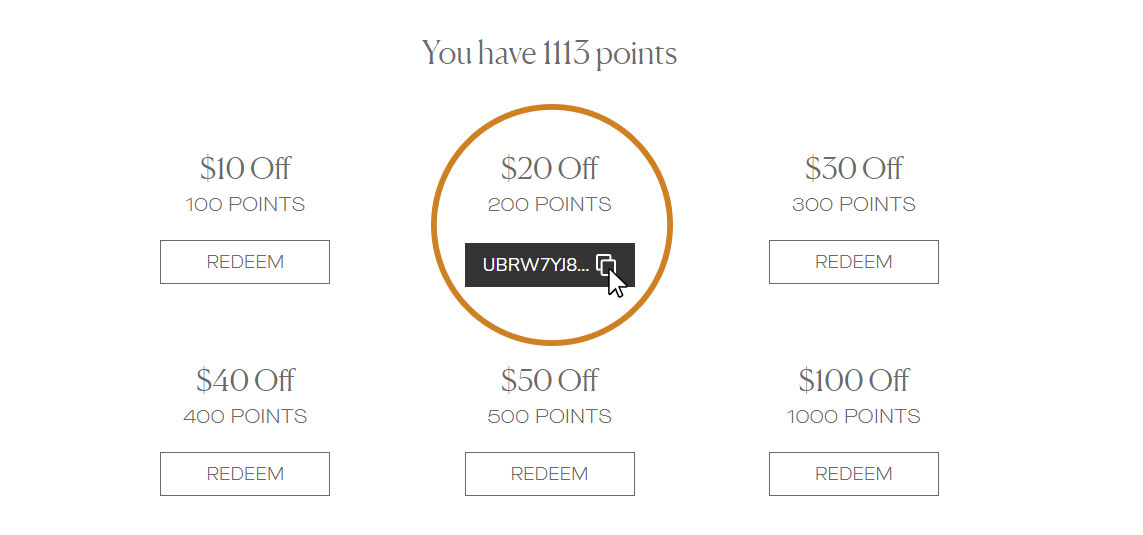 ---
4. Access the current subscription on which you want to use your discount
Go back to your Account dashboard by clicking on the "ACCOUNT" link in the top navigation.

Click on "MY SUBSCRIPTIONS" to access your subscription dashboard.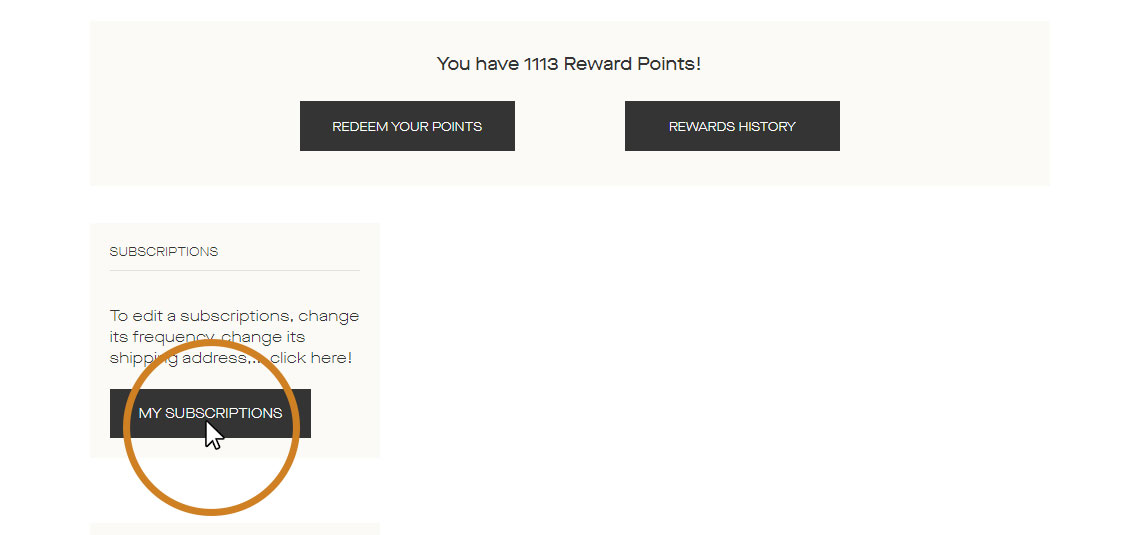 In the list of active subscriptions, select the one where you want to apply your points and click on "EDIT."

---
5. Apply your Rewards redemption code
At the very bottom of your subscription details, click on the link "APPLY DISCOUNT OR REWARDS."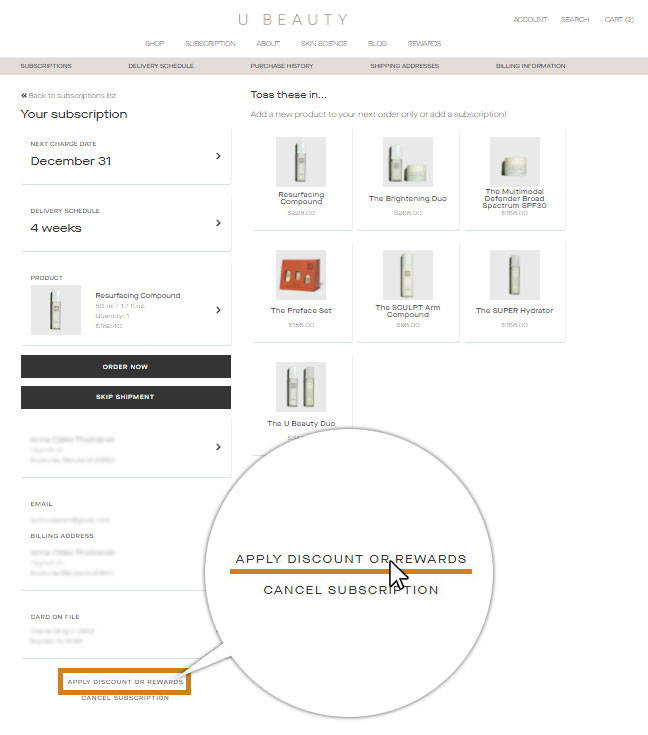 An "Add discount" section will appear on the right. Paste the redemption code that you copied earlier and click on "ADD DISCOUNT."

The discount you just applied will now show in your subscription details.
Don't hesitate to contact our custmer service at info@ubeauty.com if you have any questions.